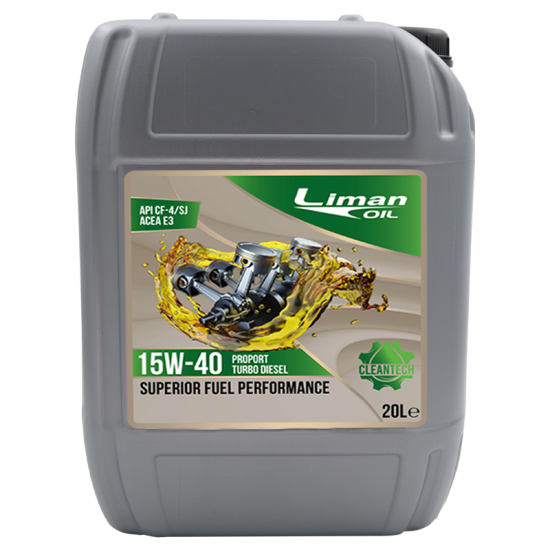 Liman Oil 15W-40 CI-4
CI-4
Multigrade engine oil for the lubrication of gasoline and diesel engines of passenger cars with natural aspiration or turbocharging. This oil is characterized by a combination of good detergent and dispersion properties, together with a low ash content.
Total engine protection : outstanding engine cleanliness and durability
Cold start : excellent fluidity at low temperature.
Drain interval extension : longer oil drain interval.
| TEST | METHOD | UNIT | AVERAGE RESULTS |
| --- | --- | --- | --- |
| Density, at 15 °C | ASTM D 4052 | g/cm³ | 0.873 |
| Kinematic Viscosity, at 40 °C | ASTM D 455 | cSt | 110 |
| Kinematic Viscosity, at 100 °C | ASTM D 455 | cSt | 14.75 |
| Viscosity Index | ASTM D 2270 | – | 138 |
| Pour Point, max | ASTM D 97 | °C | -29 |
| Flash Point, min | ASTM D 92 | °C | 232 |
| Ash, Sulfated, ASTM D874 | ASTM D 874 | Mass % | 1.5 |
| Total Base Number | ASTM D 2896 | mg KOH/g | 13.20 |
TDS