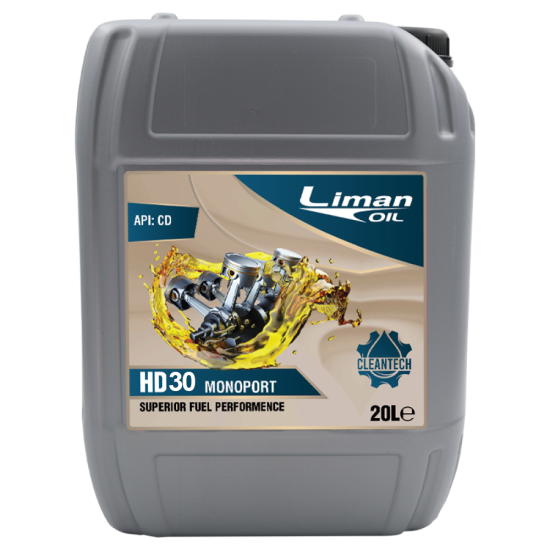 Liman Oil HD 30
CF/SF (SAE 30)
Monograde engine oil for the lubrication of gasoline and diesel engines of passenger cars, with or without turbo. This oil is characterized by a combination of good detergent and dispersant properties, together with a low ash content.
Total engine protection : outstanding engine cleanliness and durability
Drain interval extension : longer oil drain interval.
Physical and Chemical Properties
| TEST | METHOD | UNIT | AVERAGE RESULTS |
| --- | --- | --- | --- |
| Density, at 15 °C | ASTM D 4052 | g/cm³ | 0.890 |
| Kinematic Viscosity, at 40 °C | ASTM D 455 | cSt | 103 |
| Kinematic Viscosity, at 100 °C | ASTM D 455 | cSt | 11.3 |
| Viscosity Index | ASTM D 2270 | – | 100 |
| Pour Point, max | ASTM D 92 | °C | -21 |
| Flash Point, min | ASTM D 97 | °C | 235 |
TDS